Invisalign
If you've always wanted a straighter smile but worry about having to wear traditional braces, then Invisalign could be the solution for you. This ground breaking treatment uses clear, almost invisible aligners, which are changed every 1 to 2 weeks to move your teeth little by little and week by week to their perfect position. We've helped many of our patients discover their smile with Invisalign.
The first step towards a beautiful, healthy smile is to schedule an appointment. Please contact us by phone or complete the consultation request form below.
W E L C O M E &nbsp T O &nbspV I T A L I T Y &nbsp L O N D O N&nbsp - &nbsp P A R T&nbsp O F&nbsp T H E&nbsp V I T A L I T Y &nbspD E N T A L &nbsp G R O U P
Welcome to Vitality Dental
Why Invisalign®?
Invisalign® can help you get the great smile you've always wanted because it's…
Invisible so no one can tell you're straightening your teeth. So now you can smile more during treatment as well as after.
Removable so you can eat and drink what you want while in treatment, plus brushing and flossing are no problem.
Comfortable because it has no metal to cause mouth abrasions during treatment. And no metal and wires usually means you spend less time in your dentist's practice getting adjustments.
Invisalign® also allows you to view your own virtual treatment plan when you start, so you can see how your straight teeth will look.
How Does Invisalign® Work?
Thousands of adults have already benefited from treatment in the United Kingdom where over 3000 orthodontists have treated their patients with Invisalign®.
You wear each set of aligners for a minimum of 2 weeks, removing them only to eat, drink, brush, and floss.
As you replace each aligner with the next in the series, your teeth will move – little by little, week by week – until they have straightened to the final position your orthodontist or dentist has prescribed.
You'll visit us about once every 6 weeks to ensure that your treatment is progressing as planned.
Total treatment time averages 9-15 months and the average number of aligners worn during treatment is between 18 and 30, but both will vary from case to case.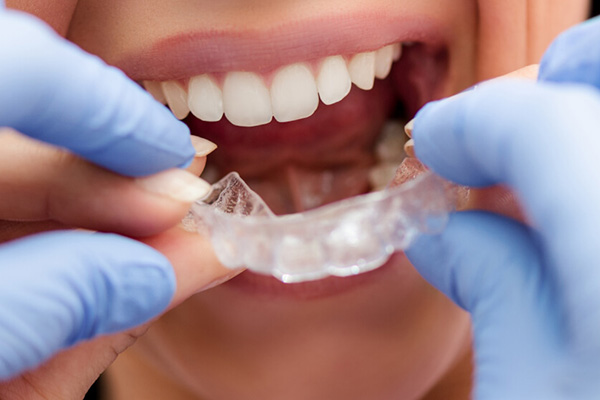 Accepting new patients
We accept patients of all ages and stages of dental health.
Five star patient care
We ensure you will be treated to the very highest standard of care.
Excellence in dental care
Our experienced dentists carry out procedures to very high standards.
Get in touch
If you'd like more information about our services, just contact us via this short form and we'll be happy to help.
Alternatively you call call us on 020 8808 8484

Top Class Invisalign Treatment
Invisalign Treatment
Our Invisalign treatment provides you near invisible retainers that can help straighten your teeth without the need for intrusive braces which look unappealing.
The retainers are removable that addresses comfort issues and as you replace your custom made retainers every week, your teeth gradually move into a better position.
In the end you are left with that flawless smile you've always dreamt of. Make it happen and speak to one of our dentists today, and see how Invisalign can transform your smile!